Give us a call or text
801-850-7417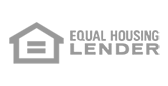 Agricultural Financing Tailored to Your Needs
Agricultural Financing That Fits Your Needs
Your farm's success rests on your dedication and support from outside sources. Fortunately, the country's agricultural sector has plenty to offer. If you need funds to improve the quality and efficiency of your operations, Farm Mortgage Loan will connect you to the most trusted lenders and financial institutions.
Securing Your Farm's Future
There are multiple agricultural land loans made for all types of farm operations. Whether you're looking to buy more farmland or new equipment, refinance your current farm loans, expand your livestock, or purchase more acreage for your orchard or vineyard, we offer customized solutions.
There are specialized ag loans for ranchers, winemakers, livestock breeders, and commercial property owners, as well. These loans allow you to access cash immediately to sustain your day-to-day operations or support your aspirations for growth.
Tap into these opportunities so you can enjoy better yields and profits for the years to come.
By working with one of the most trusted farm brokerage firms in the Western United States and across the country, you can be sure that your application is processed and approved in a timely manner, and for the best rate and terms possible.
Why Choose Farm Mortgage Loan?
We admire your commitment to ensuring food security for American households. Now let us work hard for you, too.
Delivering financing solutions for your operations and expansion goals is our way of giving back. We always have your best interests at heart and it shows in the quality of service we provide.
From appraisal to approval, our brokers promise a 5-star borrowing experience. If you're looking for a trusted advisor and friend in the agricultural financing world, you've come to the right place.
Secure your agricultural future by filling out our easy online application form. It'll take less than 5 minutes and you'll be amazed how quickly we get in touch with your options and answers to any questions that you might have.
We look forward to serving you today.